Dom de Mischabel (Festijoch)
description
La risalita al Festijoch scendendo dal Dom (altri 60-70 m. di fatica!). Prima della salita si attraversano numerose valanghe di seracchi staccatisi dalla parete.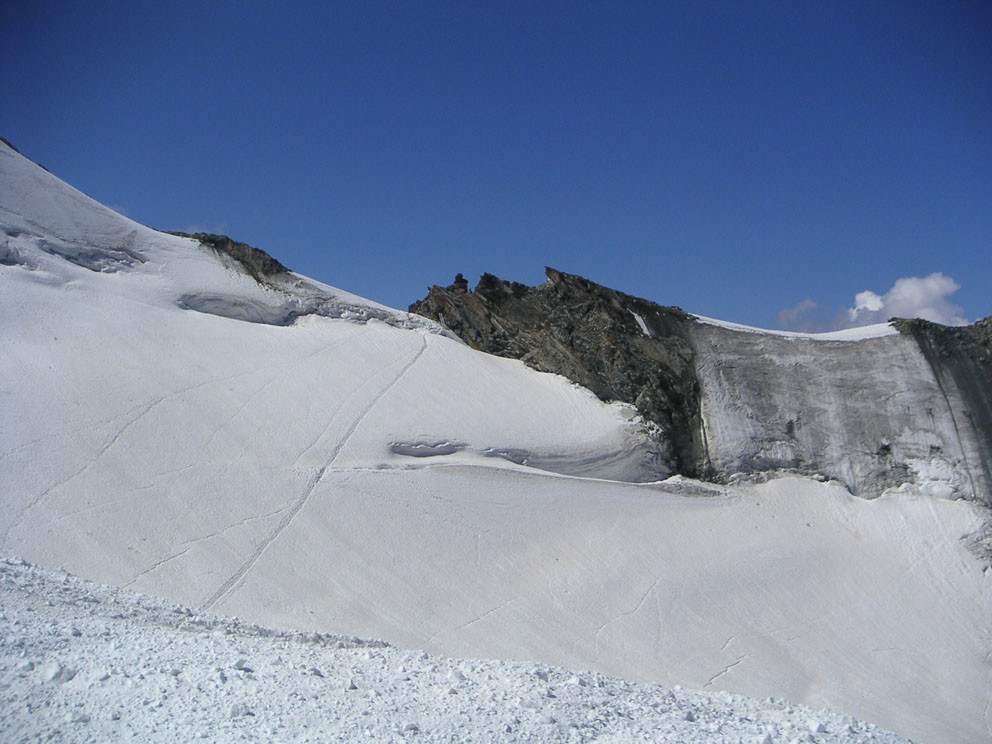 Comments
No thread yet?
Log in to post the first comment
Translate into an other lang
Remove association
Are you sure you want to delete this association?