Pic du Canigou - Inscriptions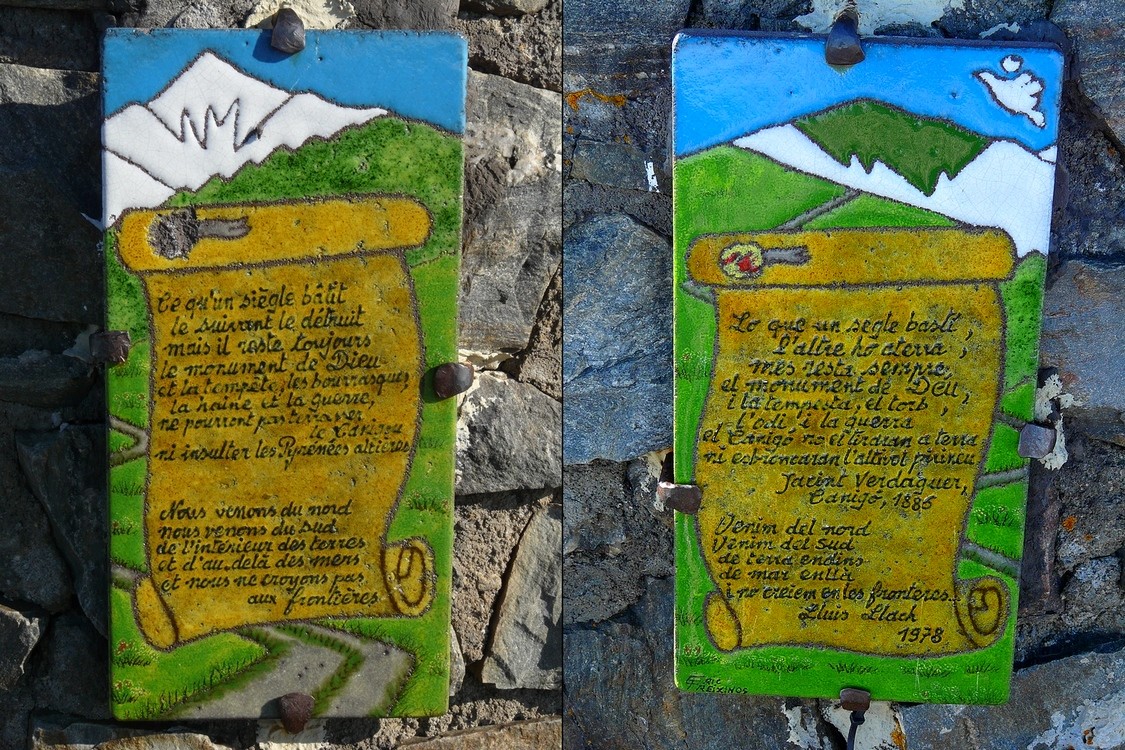 description
Inscriptions sur la table d'orientation au sommet du Canigou par deux poètes catalans:
Ce qu'un siècle bâtit
le suivant le détruit
mais il reste toujours
le monument de Dieu
et la tempête, les bourrasques,
ne pourront pas terrasser le Canigou
ni insulter les Pyrénées altières.
Jacint Verdaguer (1886)

Nous venons du nord
nous venons du sud
de l'intérieur des terres
et d'au delà des mers
et nous ne croyons pas aux frontières.
Lluís Llach (1978)
Comments
No thread yet?
Log in to post the first comment
Remove association
Are you sure you want to delete this association?
Translate into an other lang
Delete this document

(

image

)