L'entrée du couloir oriental des Jumeaux, sous le passage Brabant.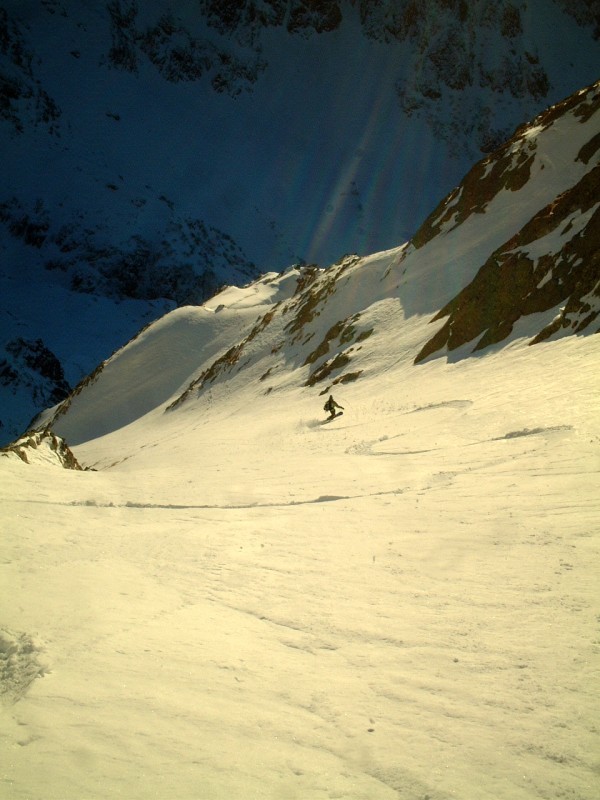 description
Nat enchaine les virages dans le couloir oriental des Jumeaux. Ce magnifique couloir SW de près de 500m de haut (cot 4.3) permet de rejoindre la combe Madame depuis le passage Brabant, et est descendu à vue lors du tour du Bec d'Arguille.
Comments
No thread yet?
Log in to post the first comment
Remove association
Are you sure you want to delete this association?
Translate into an other lang
Delete this document

(

image

)