Descente de l'arête Sud-Est (voie Escarra)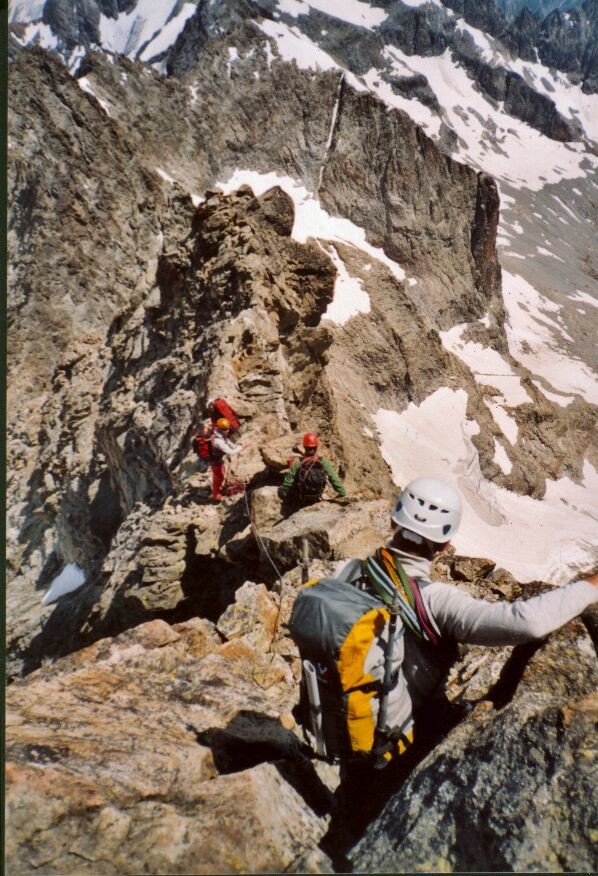 description
P'tit Bouchon, Bubu, Simon et Renaud (pas facile de reconnaître les personnes de dos) dans la descente sur l'arête aérienne, entre le sommet et la brèche Escarra.
Remarquez que la cordée Bubu-Simon s'est immiscée entre P'tit Bouchon et Renaud !
Comments
No thread yet?
Log in to post the first comment
Remove association
Are you sure you want to delete this association?
Translate into an other lang
Delete this document

(

image

)