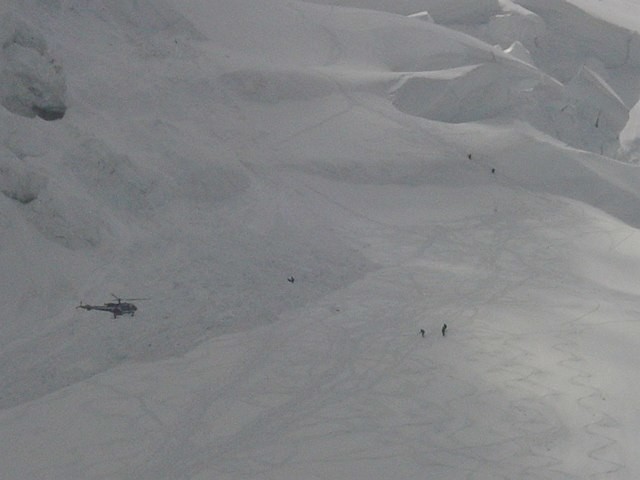 description
Vue de la face après la chute d'un sérac.
Après avoir évacué le ou les blessé(s)? un autre hélico a déposé un maitre chien pour fouiller la coulée de neige et de glace.
Comments
No thread yet?
Log in to post the first comment
Remove association
Are you sure you want to delete this association?
Translate into an other lang
Delete this document

(

image

)