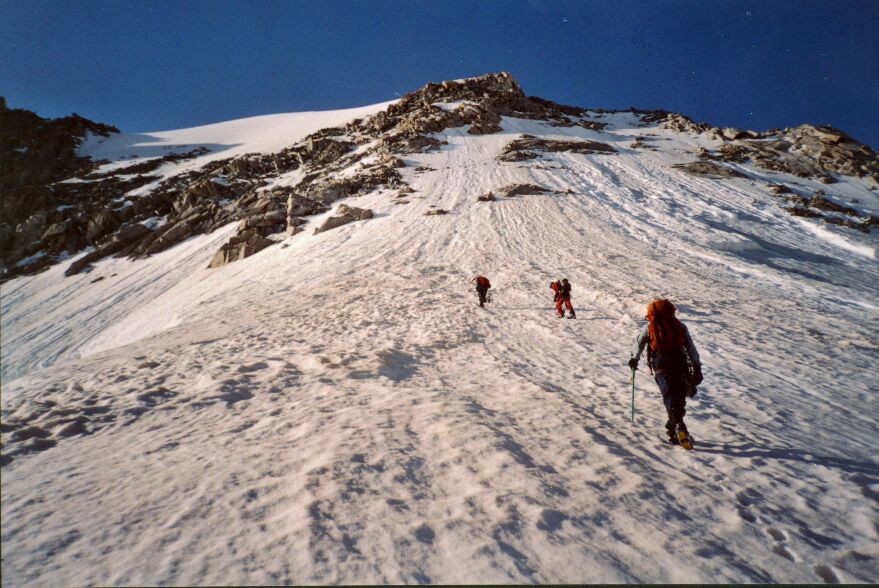 description
Grande Lui : vue sur la face Nord, avec Stéphane, David et Josselin qui commencent la montée.
On monte tout droit, puis dans les rochers vers la gauche, et on termine par la dernière pente de neige (en restant assez prêt des rochers).
Evidemment la photo écrase beaucoup la pente (40-45°).
Comments
No thread yet?
Log in to post the first comment
Remove association
Are you sure you want to delete this association?
Translate into an other lang
Delete this document

(

image

)