Thibault assure Guillaume au départ de la 2nde longueur de "La Siesta"/A2+ à la falaise de la Balme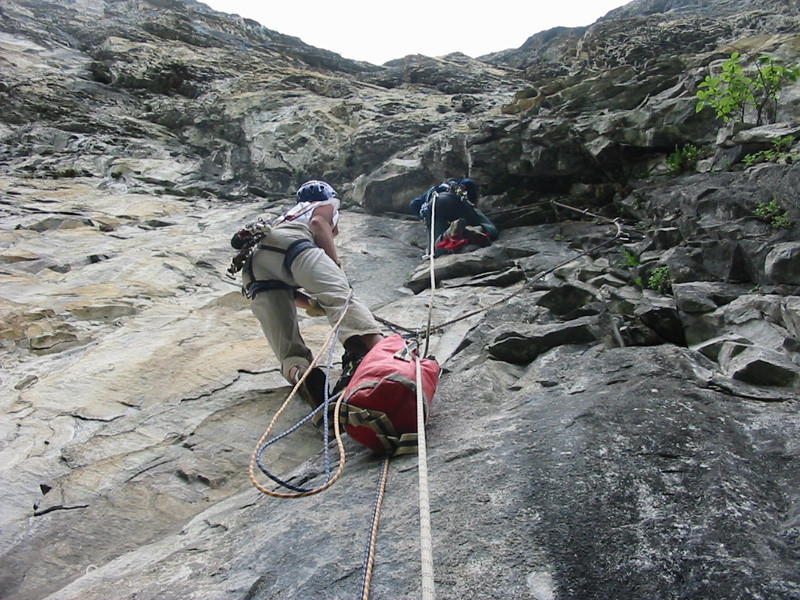 description
Une voie que je déconseille fortemment ! Sous-cotée, rocher complètement pourri ! Chaud chaud… impossible à sortir dans la journée, aucun emplacement de bivouac, il faut placer des statiques en employant une méthode à "l'himalayenne".
Comments
No thread yet?
Log in to post the first comment
Remove association
Are you sure you want to delete this association?
Translate into an other lang
Delete this document

(

image

)