I canali di accesso alla sommità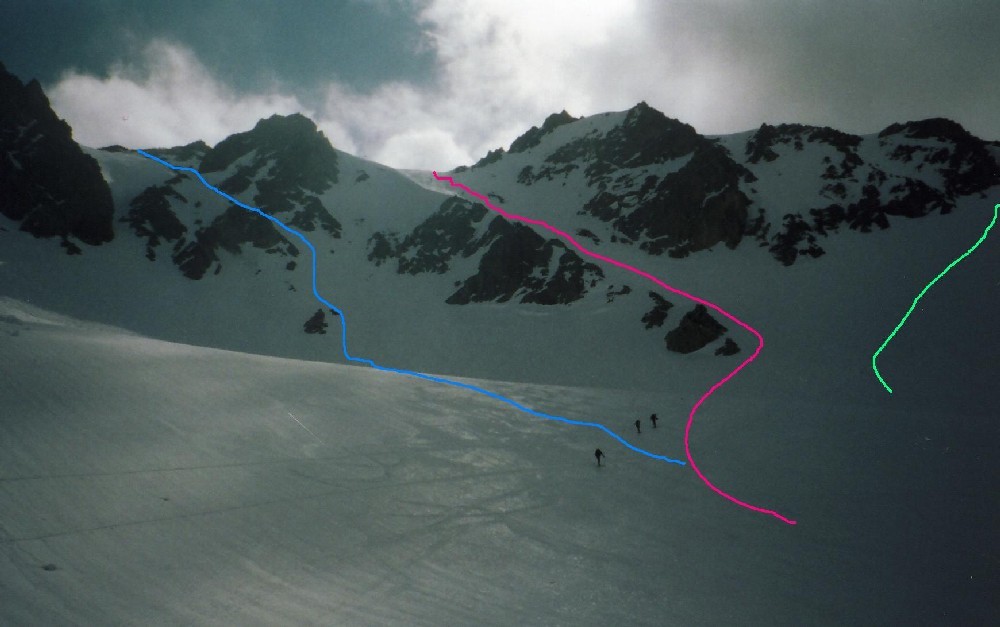 description
Nella foto presa nell'aprile 2003 alcune varianti di accesso alla parte finale:
- in rosso la normale e più agevole con neve fresca e/o dura ma non troppo ghiacciata;
- in blu: ripido e stretto canalino da farsi a piedi;
- in verde, parzialmente visibile, altra variante pù comoda ma un pò più lunga in caso di poca neve o manto ghiacciato.
Altre foto dell'itinerraio e della gita del 1/4/07 le trovate a questa pagina
Comments
No thread yet?
Log in to post the first comment
Remove association
Are you sure you want to delete this association?
Translate into an other lang
Delete this document

(

image

)