Combe de Grand Cret (versant du trou de la mouche)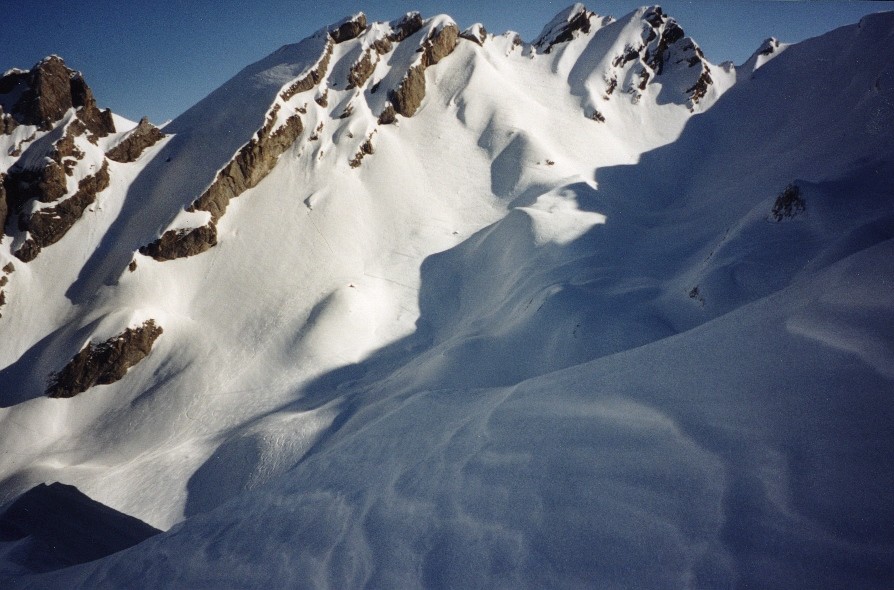 description
Cette vue a ete prise en montant au rachais.
Le trou de la mouche, pas vraiment visible, est au centre de la photo, tout en haut.
On voit tres bien, par contre, la magnifique pente terminee par un doigt, qui est une bonne alternative a la classique montee a Tete Pelouse. La montee est alors tres directe, la pente soutenue juste ce qu'il faut pour se lacher en poudreuse, et bien sur, beaucoup moins tracee. Le col au pied de celle-ci permet egalement de rejoindre la combe de Paccaly. Ce n'est pas contre pas l'endroit le plus sur question avalanches…
Comments
No thread yet?
Log in to post the first comment
Remove association
Are you sure you want to delete this association?
Translate into an other lang
Delete this document

(

image

)