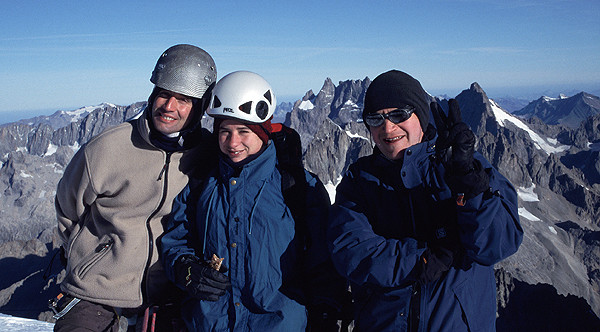 description
la preuve que Seb Gautier (Le Seb! Môssieur Gauthier!) est bien monté au sommet du dome de Neige des Ecrins bien que une rumeur diffamatoire faisait état d'une ascension au grand ballon des vosges.
Quoique pour reconnaitre qu'on est au dome, faut quand meme connaitre le coin!
De g. à d.: Seb (le québecois qui résiste au froid), la douce et charmante Fred qui pige les noeud en moins de temps quîl ne faut pour les faire) et Mic'hel, hors de ses Grrrrrrrrrisons, une fois n'est pas coutume.
ça caillait sévère au sommet!!!!
Comments
No thread yet?
Log in to post the first comment
Remove association
Are you sure you want to delete this association?
Translate into an other lang
Delete this document

(

image

)