L'hirondelle des Faubourg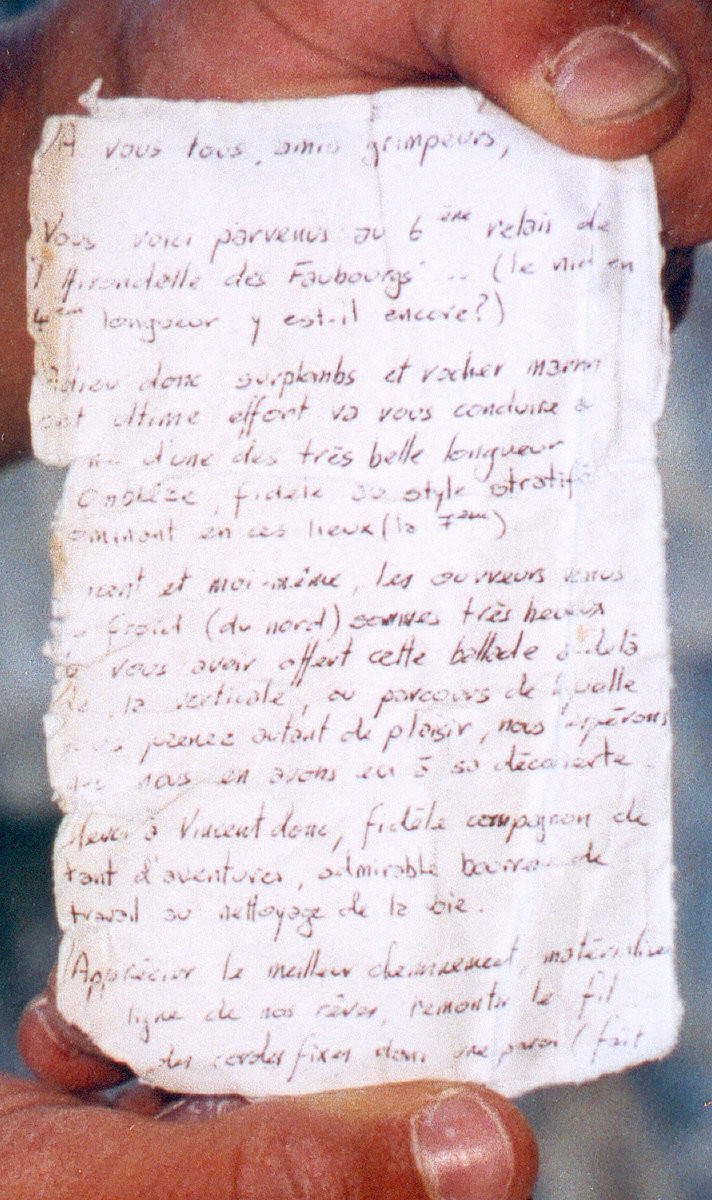 description
"A vous tous amis grimpeurs,
Vous voici parvenus au 6° relais de l'Hirondelle des Faubourgs … (le nid en 4° longueur y est-il encore ?)
Adieu donc surplombs, et rocher marron, cet ultime effort va vous conduire …"
Signé Michel Piola, le petit mot qu'il a laissé à l'avant dernier relais lors de l'ouverture.
Comments
No thread yet?
Log in to post the first comment
Remove association
Are you sure you want to delete this association?
Translate into an other lang
Delete this document

(

image

)